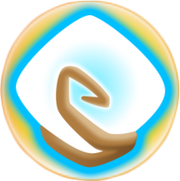 Booster Bubble is an item in Bubble Witch 2 Saga that can simplify the game play in a level and help the player advance to the next level. There are different kinds of boosters. These bubbles are available at the start of the game for free, but once you have emptied those bubbles, they will cost from 6 gold bars to probably around 10 gold bars. Costing more money to purchase, these are the current ones: 
Description of Booster Bubbles
Edit
Released Boosters
Edit
Rainbow Bubble: Use this booster to create and match any bubbles at one shot.
Fire Bubble: This booster bubble destroys everything in your path so use it wisely!
Morphing Wand: This wand transforms magically all elements of one type! Bubblific!
Lava Bubble: This booster was free until the update of Crystal Peak. It originally spawned when you had activated hot pot (on Level 211 and up). This booster is like the fire bubble, so use this one wisely too.
+4 Bubbles: Adds 4 extra bubbles for the game. This booster is only get by using Gold Bars when you didn't completed the game.
+10 Bubbles: Start with 10 extra bubbles!
Fairy Potion: Add a special bubble into your level to help you on your way!
Unreleased
Edit
Mystery Bubble: This bubble makes you have a chance of winning a bubblicious reward.
Undo Bubble: Oops! Did you shoot your bubble at the wrong place? Well, the Undo Bubble let's you undo the last move you've done.
| Image | Name | First appearance | In-game description | What it does |
| --- | --- | --- | --- | --- |
| | Rainbow Bubble | Level 8 | Rainbow bubble can match with any color it touches | Creates a match between bubbles of any colour |
| | Fire Bubble | Level 14 | Fire bubble can bounce once and burn all bubbles in its way | Destroys all bubbles in its path |
| | Morphing Wand | Level 20 | Choose on a blocker or color bubble to convert them all in regular bubbles | Adds special bubbles to the level. |
| | Lava Bubble | Level 6 | Lava bubble petrifies three linked bubbles | Explodes on contact |
| | Extra Bubbles (+4) | | Adds 4 extra bubbles for the game | Adds four moves to your bubble shooter when you buy it by using Gold Bars |
| | Extra Bubbles (+10) | | Get 10 extra bubbles for the game | Adds ten moves to your bubble shooter at the start of the level |
| | Fairy Potion | Level 13 | This little fairy can help you every time you scroll up | Adds three special bubbles to the level |