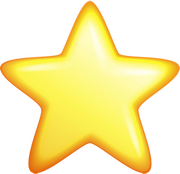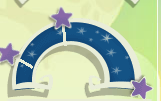 Star is a fundamental element in Bubble Witch 2 Saga. They are present on all levels. For each level, stars can be earned by reaching certain scores - in other words, by reaching a certain amount of points. A player can earn up to 3 stars per level. There are currently a total of 3,180 stars that can be earned from 1050 levels: 30 stars for episode 1, 45 stars from episode 2 to episode 5 and 60 for the rest of the episode.
Score requirements are not visible in the game directly, and that's why we constantly work on putting this information, as accurate as we can, on levels' pages. You need to reach the score for 1 star to pass the level (even if you've accomplished the main objective), like in all the other King games.
Ad blocker interference detected!
Wikia is a free-to-use site that makes money from advertising. We have a modified experience for viewers using ad blockers

Wikia is not accessible if you've made further modifications. Remove the custom ad blocker rule(s) and the page will load as expected.